KNOCKLOUGHRIM PRIMARY SCHOOL TO RECEIVE SECOND UNICEF AWARD !!!!
7th Jul 2016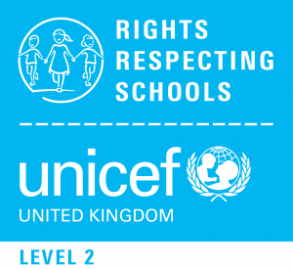 Knockloughrim Primary School is to be awarded its second UNICEF Award in recent years for achieving Level 2 of the UNICEF Rights Respecting School Award.

UNICEF is the world's leading organisation working for children and their rights. The Rights Respecting Schools Award is granted to schools that show commitment to promoting child...ren's rights and encouraging children and young people to respect the rights of others in school. The Level 2 Award is the highest accolade given by UNICEF and shows a deep and thorough commitment to children's rights at all levels of school life. The Rights Respecting Schools initiative now involves over 4000 schools in the UK and yet there are only 23 schools across the Primary, Secondary and Special School Sectors in Northern Ireland that have achieved this much respected Level 2 Award and we are absolutely delighted by our news today.

Keith Wysner, Principal, said: "We are absolutely delighted to achieve the UNICEF Level 2 Award. This award reflects the important work we all do every day to ensure our children know and understand their rights and the rights of others around the world. Rights are embedded within our child centred, creative, skills based curriculum where there is a strong emphasis on the voice of our children, mutual respect, social justice and global citizenship. Here in Knockloughrim we all appreciate the importance of our children understanding their role as citizens within our province and the world in the 21st Century. We are proud of the enthusiasm and positive attitudes that our children have demonstrated towards each other, our community and the wider world."

The Level 2 Award is our second UNICEF award over recent years that recognises our whole school's achievement, under the leadership of our Pupil School Council and Miss Millar, in putting the United Nations Convention on the Rights of the Child at the heart of our school's planning, policies and practice.

David McGimpsey Professional Adviser for UNICEF said, "An impressive aspect of Knockloughrim Primary School is their strong emphasis on relationships and respect for each other throughout their whole school community. When the principles and values of the United Nations Convention for the Rights of The Child are introduced at an early age and reinforced throughout school life, children and the wider community benefit. Educating children about their rights helps to make them feel included, improves their self-esteem, and helps them to understand the responsibilities they have towards others."

Well done to our UNICEF Pupil Ambassadors, our Pupil Council, Miss Millar and all our school community for achieving this hard work today ! Have a lovely summer and keep twinkling !!
Knockloughrim Primary School, 337 Hillhead Road, Knockloughrim, Magherafelt, Northern Ireland BT45 8QT | Phone: 028 7964 3407