Our Eco Committee: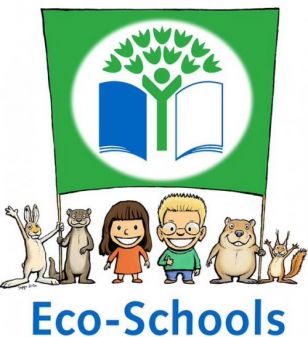 Welcome to our Eco Committee page. You can find out about what we are doing in our school to help us learn about the environment and help work towards our third Green Flag Award. Our Eco Committee is made up of elected pupil representatives, staff and governors. They meet regularly throughout the year to monitor our school energy and waste usage and to plan events and activities that help protect our environment and help us all contribute towards a better world.
Our Wind Turbine:
We are fortunate enough to have a wind turbine in our school it's not a windmill because it doesn't mill anything instead it is a turbine because it generates us electricity.
Recent Eco Photos:
Recent Eco Committee News
13th Jun 2014
The future is not just bright for Knockloughrim Primary School it is a bright shade...

12th Jun 2014
Our P4,5, & 6 Eco Ambassadors Zara Lillia, Molly & Jessica joined Mr. Wysner...

Knockloughrim Primary School, 337 Hillhead Road, Knockloughrim, Magherafelt, Northern Ireland BT45 8QT | Phone: 028 7964 3407